Mission
Our Mission
The UIC Urban Health Program's mission is to recruit, retain and graduate African American/Black, Latinx, and American Indian precollege, undergraduate pre-health, graduate and professional students with interest in the health sciences.
Message from the Executive Director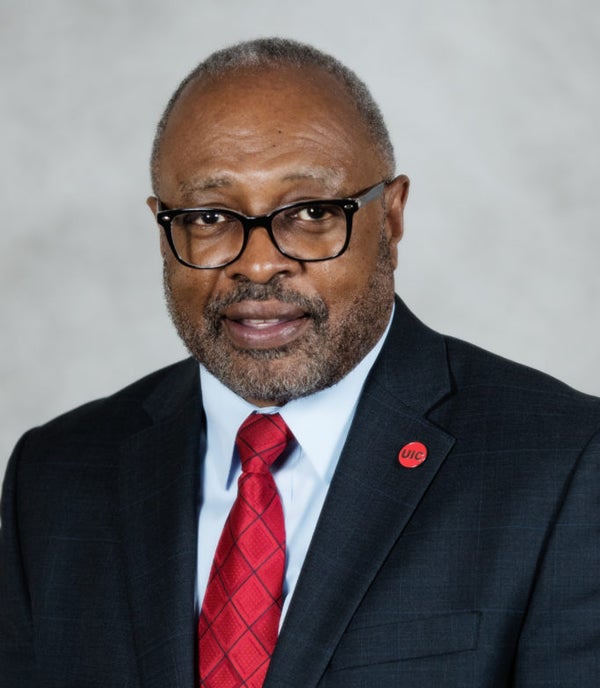 As the University of Illinois at Chicago's Urban Health Program (UHP) launches its 40th Anniversary this year, nothing could be more exciting than to present our past successes and a roadmap for our next decade.    The UHP has served as the primary source to help create greater accountability around recruitment and retention of our underrepresented minority students pursuing careers in the health professions. We started with a vision that has grown into a national model program for recruiting, retaining and graduating students and for that, we have much to be proud of.  We are now poised to build upon our hard-earned legacy by taking the UHP to the next level.
Our program represents 40 years of partnerships and collaboration with program alumni, urban communities and institutional partners in greater Chicago and across the state.  For the past 16 years, I have been fortunate to serve this program alongside a talented group of dedicated stakeholders, all of whom share the same goals to provide quality services and programs that promotes academic enrichment to assure that our students receive the needed support to succeed and become the health professionals in our communities in need.
To date, the UHP has graduated over 7,000 health professionals. While we are proud of what has been accomplished, we recognize that we cannot remain static. We must continue to improve quality of service, find innovative ways to better engage and support our students by recognizing the cutting edge technology, innovations and adapting to the changing environments.
What's next for us?  As we look forward, we are ready to lead the way toward even greater progress.  In the past year, the program has been undergoing a self-examination that presents a landscape anchored with the opportunity to re-structure and re-brand the UHP to better meet the changing environment in higher education, healthcare sector, and demographic, technological and political atmospheres. On the pages of this commemorative 40th-Anniversary progress report, we take a look back at our humble beginnings and provide a summary of what we offer today.
As we move forward, it is important to acknowledge the visionary leadership that the UIC Urban Health Program.   Please join me in congratulating our students, staff, faculty, and partners for their dedication, commitment and continued contributions to the work that lies ahead.