UHP Pre-Health Scholars Program and Initiatives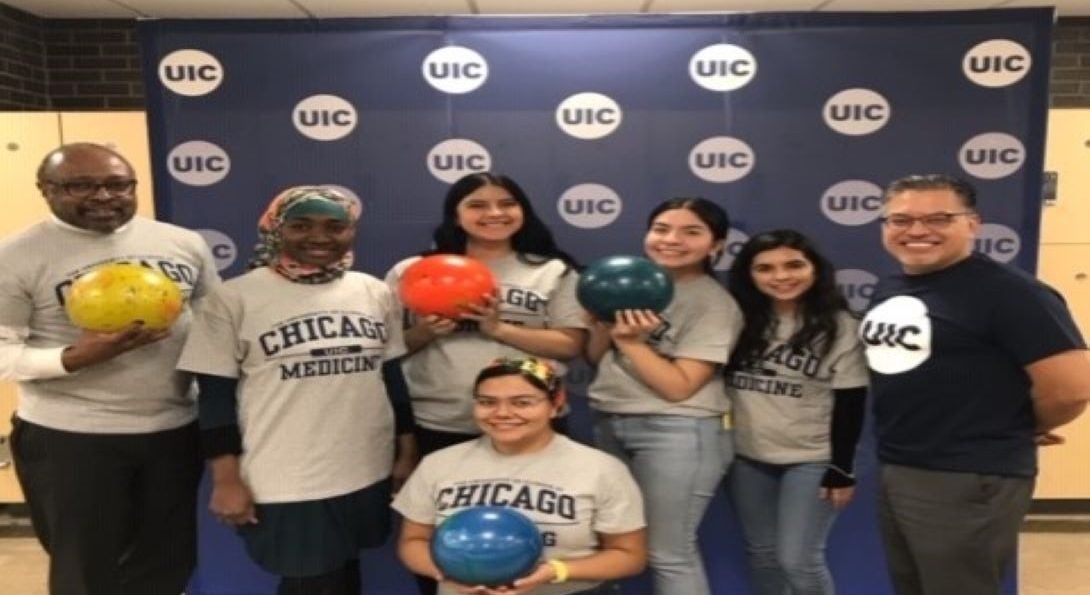 UHP- Helping to create the most competitive applicants!
UHP was established in 1978 with the mission of increasing the number of Blacks/African American, Latino/Latinx, and American Indian students in the health sciences through recruitment, support to help the students maintain and ultimately graduate. The UIC UHP community includes the following: College of Applied Health Sciences; College of Dentistry; Graduate College; College of Medicine; College of Nursing; College of Pharmacy; Jane Addams College of Social Work; School of Public Health and the Early Outreach Program. We engage and have interactive activities for UIC undergraduate pre-health students of all levels through comprehensive programming that will prepare them for a career in the health sciences.
UHP has a rich legacy of working with undergraduate pre-health students to ensure that they are the most competitive applicants for our health sciences colleges. The undergraduate programming targeting pre-health students was revamped into two structured programs: Health Exploration Scholars and Promoting Academic Scholarly Success. The goal is to increase the applicant pool of students into the health science programs by ensuring that pre-health students persist with timely interventions and are successful. The students are offered structured initiatives and tracked through their academic journeys, while we carefully monitor their progress to see what works and what may need improvement.