UHP Job Board
UHP is looking to hire a program coordinator working title - Assistant Director for Advising, Recruitment, and Retention. For more information or to apply, click here.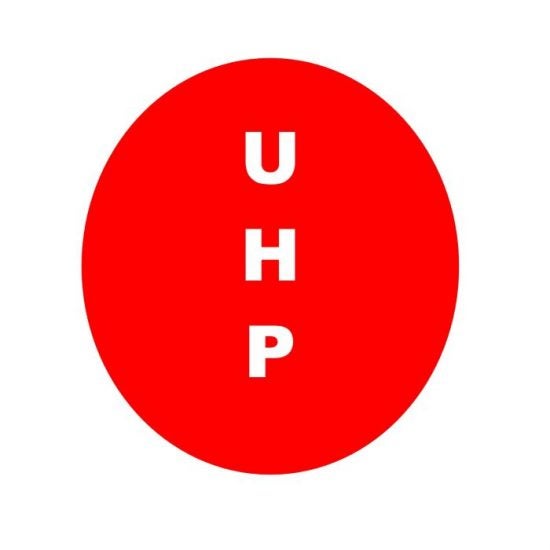 Urban Health Program is Hiring
Program Coordinator – Urban Health (Job ID #111376)
University of Illinois
Office of the Vice Chancellor for Health Affairs
Urban Health Program
Program Coordinator
Chicago Campus
The Program Coordinator will serve as the primary liaison for UIC pre-health students and pre-health advisors. The Program Coordinator will be responsible for the management of the UHP programs, resources, and services that support retention, development, and success of UIC pre-health students. The Program Coordinator will collaborate with UIC awareness programs, resources, and services designed to increase the competitiveness of UIC pre-health students and will expand UHP's existing programming with the African American Academic Network (AAAN), Latin American Recruitment and Enrollment Services (LARES), Native American Support Program, President's Award Program (PAP), and the Office of Admissions and Enrollment Service. In addition, the Program Coordinator will collaborate with UHP's existing programming the UIC health science colleges and UIC Cancer Center. The Assistant Director of pre-health programs will staff the UHP Resource Center at our east campus location.
• Provide academic advising to UIC Pre-Health students at all levels including assistance with course selection, identification of individual barriers to student success, and working with students to develop effective strategies and plans to achieve their academic and professional goals. 18%
• Manage Pre-Health initiatives for UIC UHP, including the development, implementation and assessment of Pre-Health program for UHP. 18%
• Oversee student retention services and UHP special projects. 12%
• Provide career counseling, diversity programming and community outreach for UHP Pre-health students 10%
• Utilize data to develop, lead, and assess workshops and other applicable retention efforts 10%
• Assist students in developing an academic plan to achieve their goals including providing information on majors, minors, and certificates; course selection; and other academic options 7%
• Organizing Recruitment events. 5%
• Collaborate with other academic advisors, health sciences colleges, UHP office to identify potential barriers to student persistence and lead the development of strategies to address these barriers. 5%
• Assists students in identifying and connecting with other support services including tutoring and academic support, counseling, and co-curricular activities. 5%
• Serve on unit, college, and campus committees as necessary. 5%
• Perform other related duties and participate in special projects as assigned. 5%
Minimum Qualification:
1. Bachelor's degree required preferably in Social Sciences,  Health Sciences, Education, Marketing or related field.
2. A total of one (1) year (12 months) in education, training and/or work experience in the area of specialization inherent to the position.
Preferred Qualifications:
Master's degree in Education, Public Administration or a related field highly preferred.
A minimum of five years in student services, preferably in academic advising and recruitment or pipeline programming
Knowledge of current academic advising best practices.
Knowledge of best practices in student retention programs in highly diverse education settings. Knowledge of student development theory.
Knowledge of Pre-Health curricula preferred. Excellent written and verbal communication skills.
Ability to assess and analyze data and adapt programming accordingly.
Experience working with diverse student populations Public Speaking experience required.
To Apply: For fullest consideration, please complete an online application by clicking the Apply for Position button below.
Please upload all valid certifications and transcripts within the document section of your online application.
All civil service positions require an exam.  The exam for this position is a Credentials Assessment.  You will not be required to report in person for this exam.
Credential Assessment Exam Scoring Information:
You will not be required to report in person for this exam. The updated online application and all uploaded, relevant documents, such as a resume and/or college transcript will be used in the calculation of the exam score. These documents should be uploaded prior to the position close date.
When completing your STEP 1 – Civil Service Employment Application, you MUST input detailed information about your job knowledge and specific duties and responsibilities, as your qualifications for any Civil Service position will be primarily determined based on what is contained in the application. Dates of employment and if employed on a full or part-time basis (including the number of hours per week) MUST be indicated for each position held.
When completing STEP 2 of 5 – Experience/Education/Skills, you MUST include dates of employment and educational background.
Additional consideration will be given to supporting documentation i.e. resume, transcripts, licenses, and certifications so please be sure to attach all applicable documents.
If a degree or college coursework is required, you MUST UPLOAD your official transcripts.
Transcripts/Licenses/Certifications MUST be uploaded electronically to your online application through the "Documents" page on the Civil Service Employment Application (page 4). Be sure to select the appropriate document type before uploading the document.
If your educational institution provides electronic transcripts, please have them sent to joannes@uic.edu
If your educational institution doesn't provide electronic transcripts, they must mail the transcripts to:
The University of Illinois at Chicago
Recruitment and Staffing
Human Resources Building Room 109
715 S. Wood Street M/C 862
Chicago IL 60612
Attn: C55908 – Program Coordinator – JKN
If an application and all applicable forms, transcripts, and supporting documents are not submitted by the close date, the applicant/employee will not be considered for this position and will be denied.
For fullest consideration, the above-mentioned requirements must be submitted no later than Friday, May 3, 2019.
We appreciate your interest in employment at the University of Illinois at Chicago.
The University of Illinois is an Affirmative Action/Equal Opportunity Employer.
This position requires Illinois residency within 180 days of the hire date.
APPLY