Welcome to the UIC Urban Health Program
Welcome to the University of Illinois at Chicago's Urban Health Program (UHP), the flagship for moving forward the mission to increase minorities within the health sciences and the health professions.
The ultimate goal of our program is to provide programming, resources, and support for pre-health and health professional students, dedicated to addressing persistent health disparities in minority populations and improving the quality and availability of healthcare in underserved urban areas. While the State of Illinois and the University work towards opening we must remain vigilant about the safety of our students, faculty, and staff.  The Urban Health Program Resource Center will remain closed, for the duration of the summer, and summer programming will be held virtually for the safety of our UHP students. The Urban Health Program Resource Center will remain as a support for students and needed resources.  If you need assistance navigating through the new e-learning environment or if you just need to talk, please fill free to reach out via email at  uicuhp78@uic.edu.
Pleased be advised that if you plan to visit the UHP Resource Center, that you should call in advance to ensure that someone can assist you. In accordance with the UIC Campus and the UI Health,  Office of Vice Chancellor for Health Affairs, there are new policies and procedures related to entering the UHP office as a result of COVID-19. All visitors will be required to have their temper checked, wear a face mask, and sanitize their hands upon entry.
UHP Undergraduate Pre-Health Program Initiatives Heading link
UHP Student Committees - Health Sciences Colleges Heading link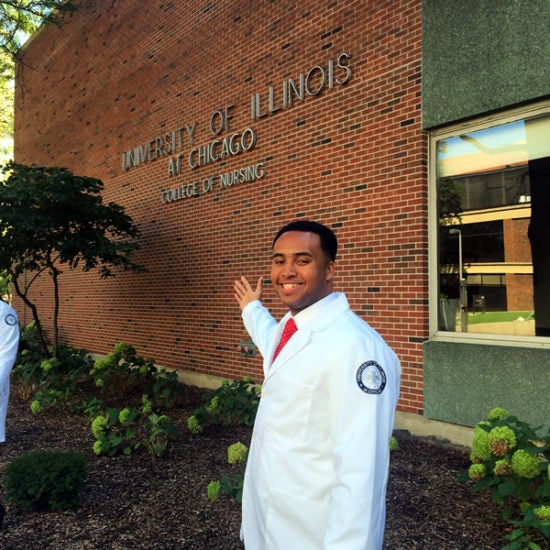 The Urban Health Program has positively impacted my undergraduate academic career at UIC. The UHP staff has provided me with the privilege of receiving merit based scholarships, participating in summer internships, volunteering at non-profit organizations and shadowing health science professionals at the University of Illinois Hospital, which has enabled me to realize that my true passion is healthcare and that I should pursue a career in the field of nursing. The UHP staff genuinely cares about me as an individual and wants to see me succeed inside of the classroom as well as outside in the professional world as a mature healthcare professional. I am very proud to be apart of the UIC Urban Health Program family and thankful for their support.

|
State of Illinois and COVID-19 Vaccination sites Heading link
Where can I get my COVID-19 Vaccination?
UIC COVID-19 Vaccine

COVID-19 VACCINE

The COVID-19 vaccine is safe, effective and one of the best ways to protect yourself and loved ones.

Getting the vaccine adds another layer of protection that can help to keep you and those around you safe. More vaccine types are becoming available. Building defenses against COVID-19 is a team effort and you play a key role in that effort.

How to Get the Vaccine

UI Health is currently offering the COVID-19 vaccine at Credit Union 1 Arena, Pilsen Family Health Center, Pop-Up COVID-19 Site in Pilsen, and various Mile Square locations.

Getting the vaccine is easy! UI Health's vaccination site at Credit Union 1 Arena (525 S. Racine) is accepting both appointments and walk-ins Monday – Friday, 8 am – 5:30 pm.

Questions About the Vaccine

We understand you may have some questions about the vaccine. We encourage you to visit and review the Frequently Asked Questions on the Chicago Department of Public Health for more information.

https://hospital.uillinois.edu/primary-and-specialty-care/infectious-diseases/covid-19-coronavirus/vaccine

COVID -19 Testing Centers

COVID-19 TESTING

UI Health has established various locations throughout the area for COVID-19 evaluation and testing for people with symptoms.

How to Get Tested

If you are interested in being evaluated or tested for COVID-19 at one of our outpatient locations, please do the following:

Call 866.600.2273 to speak with a nurse.
After answering a series of questions about your symptoms and exposure, the nurse will let you know if you would benefit from a visit. Symptoms associated with COVID-19 include:

Fever
Cough
Shortness of breath
Diarrhea
Sore throat
Chills
Repeated shaking with chills
Muscle pain
Headache
New loss of taste or smell

If you are recommended to be evaluated or tested for COVID-19, an appointment will be scheduled for you at either a drive-thru or evaluation clinic.

UI Health welcomes new and existing patients with COVID-19 symptoms regardless of insurance status. Call 866.600.2273 for an appointment.

Testing Site

University Village COVID-19 Testing Site
724 W Maxwell Street, Chicago, IL 60607
Hours: Monday – Friday 9 am – 4 pm
Patients who have been appropriately triaged through the nurse triage line (866.600.2273) will be scheduled for an appointment to receive a COVID-19 test. Only those who are triaged through the nurse triage line and recommended for a test will have an appointment scheduled. Testing is done by appointment only and walk-ins are not currently accepted. No visitors allowed in the testing area. Avoid eating or drinking anything 30 minutes before your scheduled testing time. To cancel your appointment, please call 866.600.2273.
Parking is available for a fee in the Maxwell Street Parking Garage located down the street from the testing center. Street parking is also available on Maxwell Street.

https://hospital.uillinois.edu/primary-and-specialty-care/infectious-diseases/covid-19-coronavirus/testing-and-triage

Tips for Staying Safe

Tips for Staying Healthy & Safe

The most important steps to take to stay healthy are the same for every cold and flu season:

Get a flu shot if you have not gotten it yet.
Wash your hands regularly with soap and water. If soap and water are not available, use an alcohol-based hand sanitizer.
Avoid touching your eyes, nose, or mouth.
Cover your nose and mouth with a tissue when you cough or sneeze, and remember to wash your hands afterward.
Avoid close contact with sick people.
If you are sick, stay home from school or work.
Clean and disinfect surfaces and objects that may be contaminated with germs.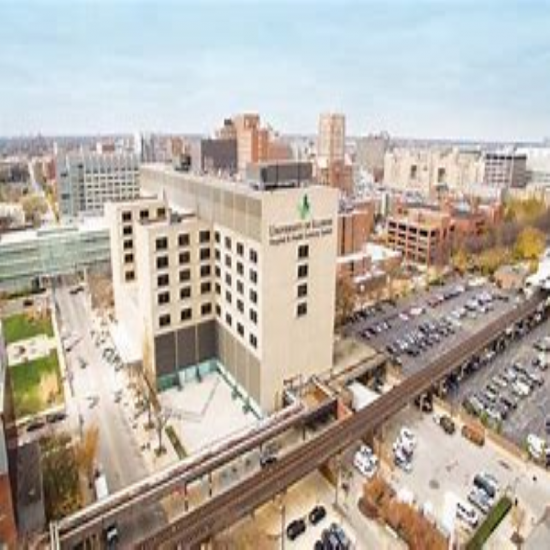 With our mission to strengthening health equity and justice for the most vulnerable fully in mind, we have prepared a library of resources with fact sheets in a diverse array of languages, CDC resources, health and wellness strategies, guidances for businesses and employers resources for workers and more. CREDIT: https://publichealth.uic.edu/uic-covid-19-public-health-response/covid-19-resources/