Welcome to the UIC Urban Health Program
Welcome to the University of Illinois at Chicago's Urban Health Program (UHP), the flagship for moving forward the mission to increase minorities within the health sciences and the health professions.
The ultimate goal of our program is to provide programming, resources, and support for pre-health and health professional students, dedicated to addressing persistent health disparities in minority populations and improving the quality and availability of healthcare in underserved urban areas. During the Shelter-In for the State of  Illinois, the Urban Health Program Resource Center will be closed, and programming will be temporarily on hold for the safety of our UHP students. However,   during these most uncertain times, the Urban Health Program Resource Center is here to help students that are in need. If you need assistance navigating through the new e-learning environment or if you just need to talk, please fill free to reach out via email at  uicuhp78@uic.edu.
UIC's Response to COVID-19 Pandemic
State of Illinois and COVID-19
What Illinois is doing to Fight COVID-19
Social Distancing

Now that the novel COVID-19, has spread so rapidly  among communities in the United States and other countries, phrases such as "social distancing," "self-quarantine" and "flattening the curve" are now apart of our day to day lives. What do they mean, and how might they apply to you, your family and your community?

What is social and physical distancing?

While it may be disappointing to hear that so many sports events, cruises, festivals and other gatherings are being cancelled, there is a public health reason for these measures. These cancellations help stop or slow down the spread of disease allowing the health care system to more readily care for patients over time.

Cancelling events that are likely to draw crowds is an example of social and physical distancing. Social distancing is deliberately increasing the physical space between people to avoid spreading illness. Staying at least six feet away from other people lessens your chances of catching COVID-19.

Other examples of social and physical distancing that allow you to avoid larger crowds or crowded spaces are:

Working from home instead of at the office
Closing schools or switching to online classes
Visiting loved ones by electronic devices instead of in-person
Cancelling or postponing conferences and large meetings

https://www.hopkinsmedicine.org/health/conditions-and-diseases/coronavirus/coronavirus-social-distancing-and-self-quarantine

Protecting yourself from COVID-19

Steps to Help Prevent COVID-19

Frequently wash your hands with soap and water for at least 20 seconds. When soap and running water are unavailable, use an alcohol-based hand rub with at least 60% alcohol. Always wash hands that are visibly soiled.
Avoid touching your eyes, nose, or mouth with unwashed hands.
Avoid close contact with people who are sick.

Illinois Protecting Illinoisans!

Protecting the health, safety, and wellbeing of Illinoisans is Governor Pritzker's top priority. The administration continues to work closely with local health departments, county officials and federal partners to put systems in place to respond to COVID-19. This website will provide the latest news releases related to coronavirus, video archives of press conferences and tips from leading experts to keep you and your family safe.
COVID-19 Resources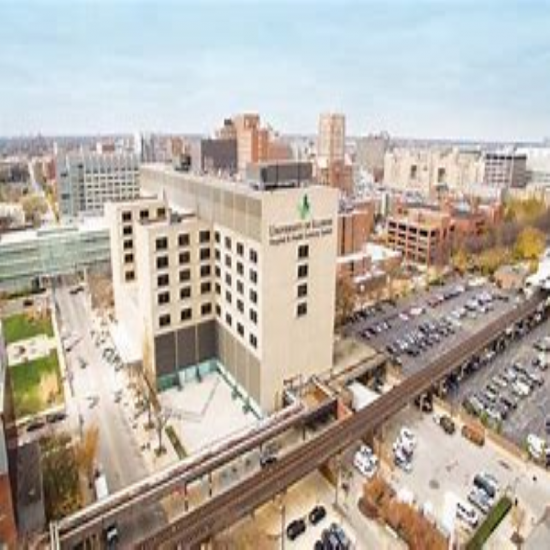 With our mission to strengthening health equity and justice for the most vulnerable fully in mind, we have prepared a library of resources with fact sheets in a diverse array of languages, CDC resources, health and wellness strategies, guidances for businesses and employers resources for workers and more. CREDIT: https://publichealth.uic.edu/uic-covid-19-public-health-response/covid-19-resources/
Classes may be canceled - but students still lend a hand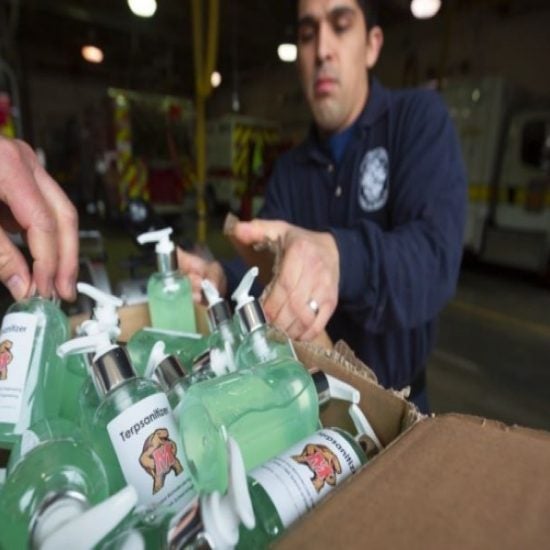 University of Illinois: The system's Urbana-Champaign Integrated Bioprocessing Research Laboratory is making hand sanitizers at industrial scale. In addition, UIC (University of Illinois-Chicago) and Urbana-Champaign campuses are collaborating in the design and fabrication of personal protective equipment (PPE) and are considering innovative ways to sterilize gently used PPE for safe re-use to address shortfalls.

https://www.happi.com/content-microsite/hap_c

|
Student Services and Resources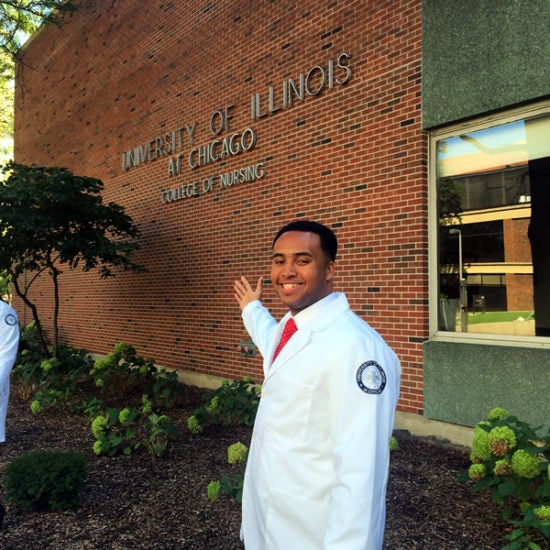 The Urban Health Program has positively impacted my undergraduate academic career at UIC. The UHP staff has provided me with the privilege of receiving merit based scholarships, participating in summer internships, volunteering at non-profit organizations and shadowing health science professionals at the University of Illinois Hospital, which has enabled me to realize that my true passion is healthcare and that I should pursue a career in the field of nursing. The UHP staff genuinely cares about me as an individual and wants to see me succeed inside of the classroom as well as outside in the professional world as a mature healthcare professional. I am very proud to be apart of the UIC Urban Health Program family and thankful for their support.

|