Welcome to the UIC Urban Health Program
Welcome to the University of Illinois at Chicago's Urban Health Program (UHP), the flagship for moving forward the mission to increase minorities within the health sciences and the health professions.
The ultimate goal of our program is to provide programming, resources, and support for pre-health and health professional students, dedicated to addressing persistent health disparities in minority populations and improving the quality and availability of healthcare in underserved urban areas.
UHP Welcomes 2020 with the Hopes of a Successful School Semester!
Welcome to all the new and returning Pre-Health and Health Professions students!
UHP Launches our Undergraduate Pre-Health Initiative!

UHP Undergraduate Pre-Health Initiative

The UIC Urban Health Program (UHP) was established in 1978 with the mission of increasing the number of African American/Black, Hispanic/Latinx, and American Indian students in the health sciences through recruitment, retention, and graduation. The UIC UHP community includes the following: College of Applied Health Sciences; College of Dentistry; Graduate College; College of Medicine; College of Nursing; College of Pharmacy; Jane Addams College of Social Work; and School of Public Health.  We engage and have interactive activities for UIC undergraduate students of all levels through comprehensive programming that will prepare them for a career in the health sciences.

UHP has a rich legacy of working with undergraduate pre-health students to ensure that they are the most competitive applicants for our health sciences colleges. The undergraduate programming targeting pre-health students was revamped into two structured programs: HES and PASS. The goal is to increase the applicant pool of students into the health science programs by ensuring that pre-health students persist with timely interventions and are successful. The students are offered structured programs and tracked through their academic journeys, while we carefully monitor their progress to see what works and what needs tweaking.

We are dedicated to providing support and assistance to our students, with hopeful expectations that the services we render will be beneficial. For more information on the UHP Undergraduate Initiatives HES and PASS please contact Francisco Pina Assistant Director of Advising, Recruitment, and Retention at the  UHP Resource Center at 312/996-7727.

Urban Health Program: Promoting Academics for Scholarly Success - UHP-PASS

UHP Promoting Academics for Scholarly Success (PASS)

PASS is open to, freshmen and new UHP transfer students who are interested in the health sciences or the research health sciences. This is a structured program that is designed to prepare participants to develop their interests and skills to apply for any of the UIC health science professional or graduate health science programs. PASS participants will receive pre-health advising on the health sciences, mentoring, and career exploration seminars through monthly opportunities.

Objective: Develop competitive applicants to the health science colleges.

UIC freshmen and new transfer students
Enrollment max 50

Program Description :

Monthly group meeting
Pre-health advising
College visits
Mentorship sessions
Academic skills workshops
Career exploration
College navigational workshops
Advising Check-In

Urban Health Program: Health Exploration Scholars (HES)

UHP Health Exploration Scholars (HES)

The HRSA funded UIC Health Professions Navigator Program ended on August 30, 2019. As a result of the success of the program, the UIC UHP will continue a version of the Navigator Program called the UHP Health Exploration Scholars (HES).

The HES is intended to be a professional development program for UIC students with the intent of having participants pursue health professions careers.  This program will be structured to expose participates to students, staff, and faculty in the health sciences. All UHP units will be included in the programming schedule.

Objective: Develop participants into strong candidates for the UIC health profession sciences.

Open to Former Navigator Scholars
Application required
Enrollment max 50

Program Description :

Bi-Weekly meetings
College shadowing
Mentorship (peer to peer mentorship)
Speed networking
Career exploration
Research Workshop
Advising Check-In
Student Services and Resources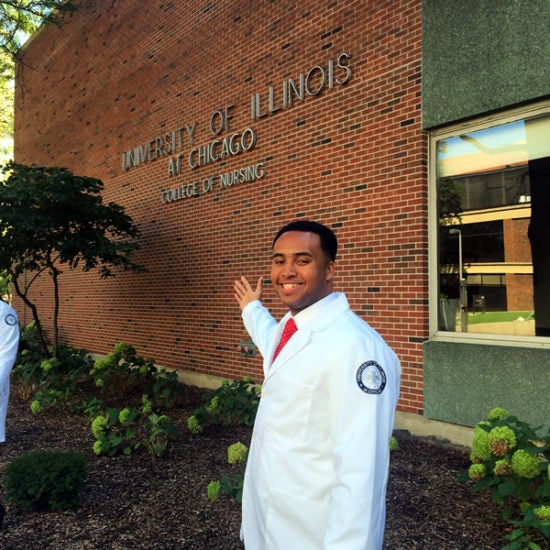 The Urban Health Program has positively impacted my undergraduate academic career at UIC. The UHP staff has provided me with the privilege of receiving merit based scholarships, participating in summer internships, volunteering at non-profit organizations and shadowing health science professionals at the University of Illinois Hospital, which has enabled me to realize that my true passion is healthcare and that I should pursue a career in the field of nursing. The UHP staff genuinely cares about me as an individual and wants to see me succeed inside of the classroom as well as outside in the professional world as a mature healthcare professional. I am very proud to be apart of the UIC Urban Health Program family and thankful for their support.

|
Urban Health Early Outreach Program - Saturday Enrichment Program