Welcome to the UIC Urban Health Program
Welcome to the University of Illinois at Chicago's Urban Health Program (UHP), the flagship for moving forward the mission to increase minorities within the health sciences and the health professions.
The ultimate goal of our program is to provide programming, resources, and support for pre-health and health professional students, dedicated to addressing persistent health disparities in minority populations and improving the quality and availability of healthcare in underserved urban areas. The Urban Health Program Resource Center will remain as a support for students and needed resources.  If you need assistance navigating through the new e-learning environment or if you just need to talk, please fill free to reach out via email at  uicuhp78@uic.edu.
Please be advised that if you plan to visit the UHP Resource Center, that you should call in advance to ensure that someone can assist you. In accordance with the UIC Campus and the UI Health,  Office of Vice Chancellor for Health Affairs, there are new policies and procedures related to entering the UHP office as a result of COVID-19. All visitors will be required to wear a face mask.
UHP Undergraduate Pre-Health Program Initiatives Heading link
UHP Student Committees - Health Sciences Colleges Heading link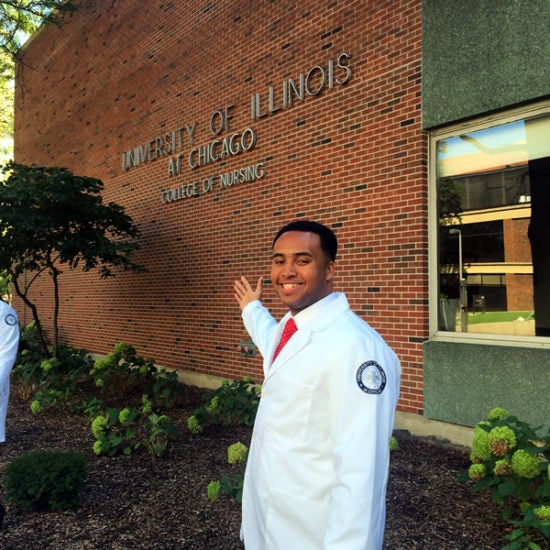 The Urban Health Program has positively impacted my undergraduate academic career at UIC. The UHP staff has provided me with the privilege of receiving merit based scholarships, participating in summer internships, volunteering at non-profit organizations and shadowing health science professionals at the University of Illinois Hospital, which has enabled me to realize that my true passion is healthcare and that I should pursue a career in the field of nursing. The UHP staff genuinely cares about me as an individual and wants to see me succeed inside of the classroom as well as outside in the professional world as a mature healthcare professional. I am very proud to be apart of the UIC Urban Health Program family and thankful for their support.

|